ST Microelectronics | Microcontrollers, Motor Drivers, Power Modules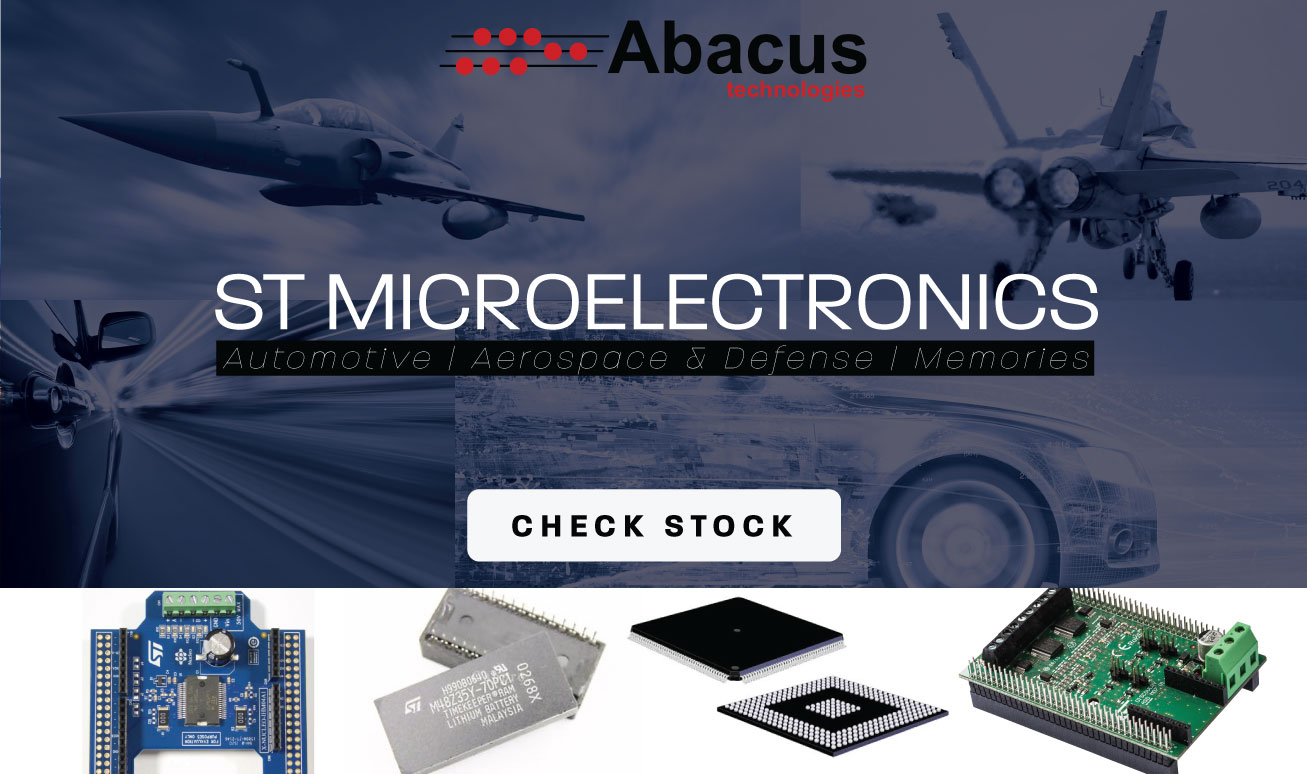 Abacus Technologies proudly stocks microcontrollers produced by ST Microelectronics. Abacus has a wide variety of ST Micro to choose from, including the robust, low-cost 8-bit MCU and the 32-bit Arm-based Cortex-M0. We also have stock of the STM32WB series, which offers both Bluetooth 5.0 and 802.15.4 based on the STM32 ultra low power platform.
Give us a call to get a quote today!